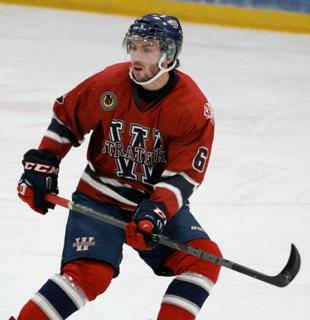 Brock has played hockey for 15 years including playing AAA for 5 years and Junior A for 4 years, winning several championships and MVP awards. To reach this level of hockey, Brock's fitness and hockey training played a huge part of his success until one personal trainer caused more damage than good ending Brock's hockey career.
Brock does not want to see what happened to him happen to any other young athlete. So, what can you expect from off-ice hockey training with Brock? You will gain strength, increased power, balance, coordination, and reduce your chance of injury. This will help you maximize your play on the ice and get you noticed from the people in the industry.
You can expect the hockey training workouts to be informative, tough, and crucial to help you move on to the next level. These workouts will be tailored to your current fitness level and goals.  If you're a beginner or youth you will be taught the fundamentals of exercise to build a strong foundation. If you play a higher level of hockey and have a higher fitness level, your workouts will be more complex and weight training focused once a strong foundation has been established.
You will have access to a coach that has been through a professional level of hockey and cannot only help guide you through the weight room but also what to expect in years ahead.
We do personal and group training. Doing group training will cut down your cost and exciting workout environment with peers after the same goal as you. In Private training, you will receive the coach's full focus and his attention to detail.
Contact us now to access a free 30-minute assessment!
Ready to find out more?
Drop us a line today for a free quote!